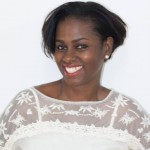 Welcome to our partners page. This page is dedicated to our  partners worldwide. Partnering with this ministry enables us  to spread the gospel  internationally, to transform mindsets to the glory of God, to see lives changed for eternity as we seek to reveal the Christ in us.
In this partners site you will receive prophetic insight on what God is doing in our generation and ways we can partner with Him. There will be activations that you can access to apply in your everyday life to bring heaven to earth. You will see testimonies of  supernatural provision, victories from court cases in heaven, supernatural encounters and so much more.  We will update you on ministry experiences worldwide.  You will be able to listen to new messages. We will also ask you for your continuous prayer.
BRINGING HEAVEN TO EARTH 
Stop and consider what you can do to make this world a better place. God has blessed us in so many of us with the resources that can truly change the very life of others. And it is our responsibility as believers to bring Heaven into Hellish situations.
We invite you to join us in Sharing God's love and restoring hope by becoming a partner of our ministry today. Your financial contributions go towards accomplishing our mission by:
CUTTING OFF Orphan MENTALITY by nurturing and providing for those who do not have carers

SETTING WOMAN AND CHILDREN FREE FROM SEX SLAVERY

FEEDING AND CLOTHING THE HOMELESS

RESTORING DIGNITY TO THOSE WHO HAVE BEEN STRIPPED OF THEIR OWN

Teaching the Word of God to bring transformation

Equipping the saints as sons

Making God known as Father to teenagers (|TAKING THE FATHER BY THE HAND)|